Once Upon a Time wrapped up with it's series finale last Spring, even though it wasn't cancelled.
They did something interesting.  They ended the series, with a cliffhanger for an immediate reboot of the series.
So, ***SPOILERS***
***SPOILERS***
***SPOILERS***
***SPOILERS***
***SPOILERS***
Is that enough?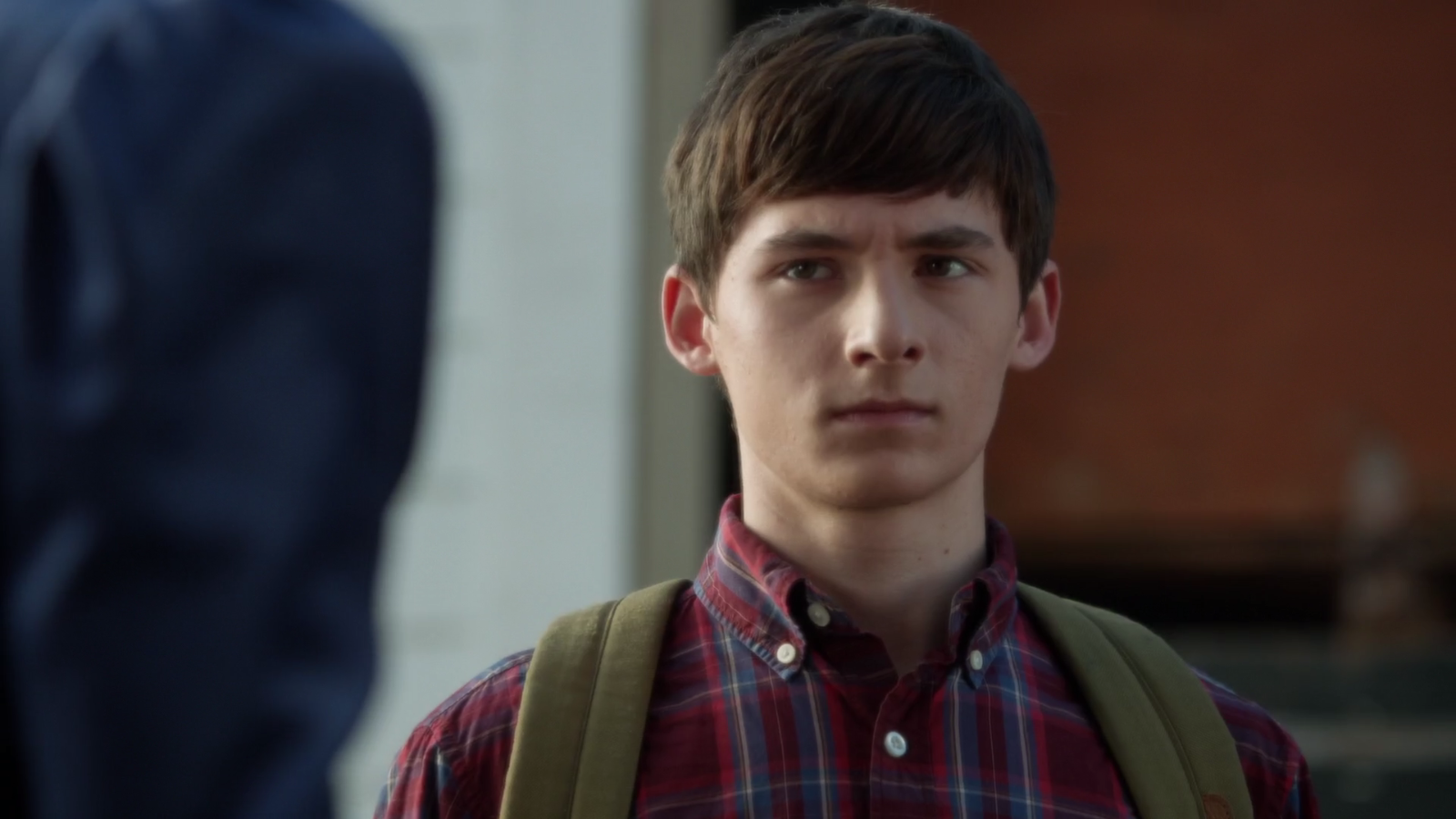 The new season begins with Henry now a few years older, and the usual flashbacks are focusing on what happened to Henry between the end of that last season and the start of this season.
In the present, Henry is visited by a kid saying "I'm your kid.  And fairy tales are real."  Oh, the irony.  Henry doesn't remember this because… a curse.  Always the curse.  Okay, OUAT overdid the curse thing, but this time it makes sense to start off the soft reboot.
So the fairy tale characters are this time not in Storybrooke, Maine.  Instead, they are in an apartment complex in Seattle.   Some are old faces, with new personas, and then some are new faces, even if they shouldn't be.  Which brings us to the flashbacks.
Henry left Storybrooke, retiring as author after finishing his book, and went off to explore new worlds.  He ends up in the Fairy Tale Realm, the Enchanted Forest, but not the same one we know.
He meets Cinderella, who is in the middle of her story.  But wait!  We already met Cinderella.  Her story was contemporary with Snow White's, 30 years ago, and she had been in Storybrooke.  This was a new Cinderella.  Henry recognizes that it's Cinderella because of her glass slipper, and he knows her story, but he's not at all surprised that it's not the same Cinderella he knew.  Does that mean continuity was changed?  Nope.  Henry traveled to a different world where the fairy tales are being told different.
This is important for my Television Crossover Universe concept.  We already know that there were other authors.  The Brothers Grimm.  Walt Disney.  This means that the stories told by the Brothers Grimm happened.  And the Disney cartoon versions happened.  And the OUAT versions happened.  And it wasn't that one version superceded another version.  They all happened on different worlds.  This means that the same characters can exist in multiple versions in other worlds.  Everything happens somewhere.
This also means that I no longer have to worry about the conflicts between OUAT, Kingdom Hearts, Roger Rabbit, and others.  They all exist.  Henry Mills has shown us that.
And something else that supports the theories of my colleague James Bojaciuk.  Henry also meets Alice of Wonderland.  But it's not the same Alice from Once Upon a Time in Wonderland.  It's another Alice of Wonderland.  James has proposed that there is one Wonderland, which gets visited by numerous girls named Alice, as Oz is frequented by visitors named Dorothy.  This soft reboot premiere supports that theory.
I wasn't excited for this new season, but now I'm really excited.