Robert E. Wronski, Jr.
My step-father once asked me if I wanted to learn how to play 52 Pick-Up?  I said sure.  He then threw the loose deck of cards in the air, letting them fall randomly all over the floor, and told me to pick them up.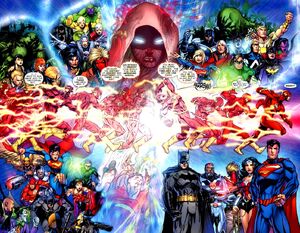 That's what I felt happened with the New 52, or the DCnU as it was briefly called when it first launched.
So in September 2011, after just five years of the New Earth and 52 Multiverse, DC just ended all their titles, did a mini-series called Flashpoint that created a temporary alternate timeline, then "fixed" the timeline with another reboot.
We were left once more with a weird mix where some old stories still happened, some heroes had been operating for some time, and other heroes were being reintroduced for the first time in this new universe.  Ugh.
So where shall I begin?
Superman — So…
View original post 432 more words