Robert E. Wronski, Jr.
Every Friday I will be posting here an excerpt from my book, the Horror Crossover Encyclopedia.  These excerpts will be entries from the book featuring some of my favorite series, often series you might not expect to find in a book about horror crossovers.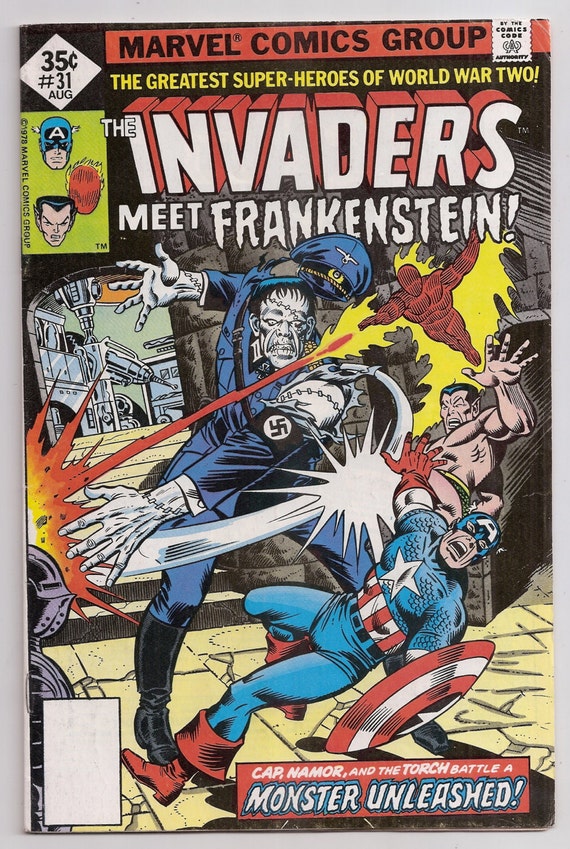 THE INVADERS # 31 "HEIL FRANKENSTEIN" (MARVEL COMICS)
Release Date: August 1978 (Setting is June 1942)
Series: Invaders
Horror Crosses: The Frankenstein Monster (Marvel Comics)
Non-Horror Crosses: Captain America, Sub-Mariner, Human Torch (Golden Age)
The Story: The Invaders journey to Castle Frankenstein in Switzerland to stop Doctor Basil Frankenstein from creating an army of Nazi Frankenstein monsters.
Notes: This cross is labeled as such above because it's part of the Marvel Frankenstein canon. This brings in the Invaders, and it's members Captain America, Sub-Mariner, and the first Human Torch. This doesn't bring in all of the Marvel Universe, but it does mean that at least…
View original post 41 more words