Every Friday I will be posting here an excerpt from my book, the Horror Crossover Encyclopedia.  These excerpts will be entries from the book featuring some of my favorite series, often series you might not expect to find in a book about horror crossovers.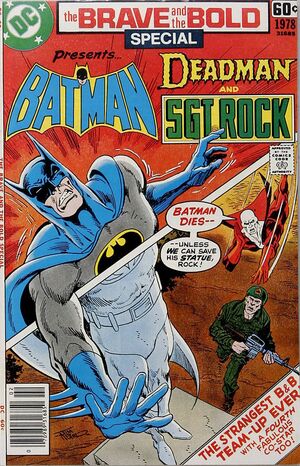 SPECIAL SERIES # 8 "HELL IS FOR HEROES" (DC COMICS)
Release Date: 1978 (Contemporary Setting)
Series: Batman (Silver Age); Deadman; Sgt. Rock
Non-Horror Crosses: Sherlock Holmes
The Story: Batman finds himself involved in a supernatural adventure that requires the aid of Sgt. Rock, Deadman, and Sherlock Holmes.
Notes: Batman's golden age stories are in via Tales of the Shadowmen. His silver age incarnation is brought in here, and his modern age version is brought in via crosses with Alien and Predator. How can Batman have a career that spans from 1937 to the present? He can't. I propose that there is an explanation. It's not always the same Batman. In the 1960s, Bill Finger created a series of "imaginary stories" in which Dick Grayson (Robin) becomes the second Batman and Batman's son, Bruce Wayne Junior became the second Robin. In the 1970s, World's Finest Comics featured a series of stories with the Super-Sons, in which Bruce Wayne Junior eventually becomes Batman. John Byrne later wrote Generations, which supported the idea that Bruce Wayne was Batman I, Dick Grayson was Batman II, and Bruce Wayne Junior was Batman III. Based on those stories, I propose a similar scenario for the Horror Universe. Bruce Wayne was the Batman of the golden age comics. Dick Grayson was the silver age version, which was from 1959 to 1986, and Bruce Junior has been Batman from 1986 to present. So the Batman of this story is Dick Grayson, despite what may be said in the story. Deadman was brought in via a cross with Doctor Spektor. Sgt. Rock is a DC war comic series, which is brought in via this story. And Holmes is Holmes, of course.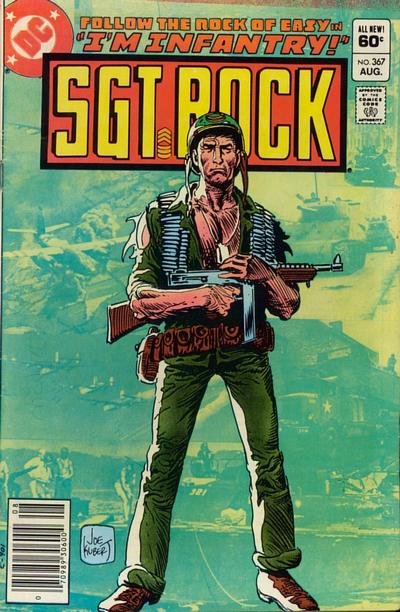 For more Batman crossovers, click here.
For more Sherlock Holmes crossovers, click here.
And you can purchase the Horror Crossover Encyclopedia by clicking here.