Robert E. Wronski, Jr.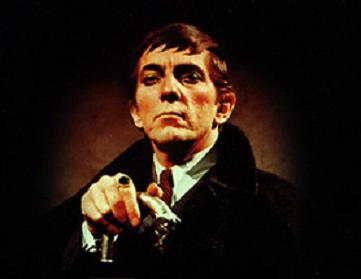 Every Friday I will be posting here an excerpt from my book, the Horror Crossover Encyclopedia.  These excerpts will be entries from the book featuring some of my favorite series, often series you might not expect to find in a book about horror crossovers.
THE MAN FROM U.N.C.L.E. NUMBER 17 THE HOLLOW CROWN AFFAIR (NOVEL BY DAVID MCDANIEL)
Release Date: 1969 (Contemporary Setting)
Series: The Man from U.N.C.L.E.
Horror Crosses: Dark Shadows
The Story: A mission brings our favorite agents Solo and Kuryakin to Collinsport, Maine.
Notes: Collinsport, Maine is the setting of the dark soap opera Dark Shadows. Sheriff Patterson from the series appears, and on a tree is spotted a carving that reads "Barnabas loves Josette", likely there since the 1700s. The love story between Barnabas and Josette was a major plotline in Barnabas' curse as a vampire. Incidentally, if you get nothing else from this book, I…
View original post 35 more words