Robert E. Wronski, Jr.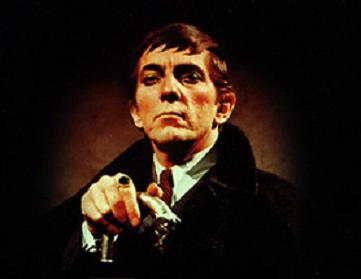 Every Friday I will be posting here an excerpt from my book, the Horror Crossover Encyclopedia.  These excerpts will be entries from the book featuring some of my favorite series, often series you might not expect to find in a book about horror crossovers.
DARK SHADOWS (TELEVISION SERIES)
Release Date: June 27, 1966 – April 2, 1971 (Contemporary Setting with flashbacks and time travel thrown in)
Series: Dark Shadows
Horror Crosses: Lovecraft's Cthulhu Mythos
The Story: Soap opera with several dark, supernatural storylines, the most popular involving the vampire Barnabas Collins.
Notes: Starting in the fall of 1969, and running through 1970, there was a storyline involving the Leviathans, an alien snake like race meant to be connected to the Old Ones of the Lovecraft Mythos. This series was followed by two movies: House of Dark Shadows and Night of Dark Shadows. This series was remade in 1991 as a…
View original post 54 more words